The Office365APIEditor is a Microsoft Open Source, free to use tool, hosted in the GitHub repository https://github.com/microsoft/Office365APIEditor. Download the tool from the GitHub Releases page, unzip it, and run the Office365APIEditor.exe file. Use the "Sign in" button to login and consent the permissions requested.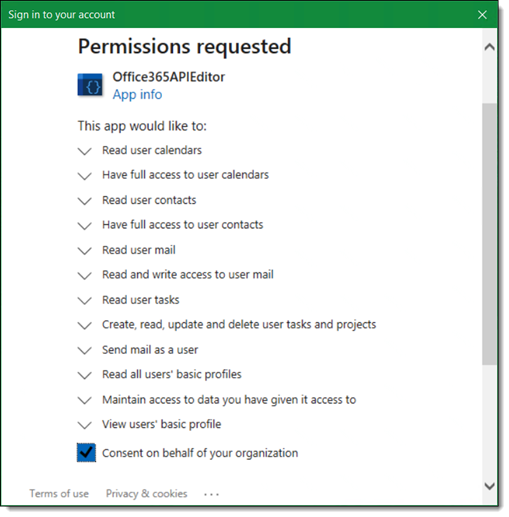 The tool consists of two parts: The Mailbox Viewer mode, where you can browse the content of Exchange mailboxes, and the Editor mode, which can send requests to APIs such as the Microsoft Graph.
In the Mailbox Viewer mode is possible to find all the properties for the Exchange objects, including Calendars and Tasks: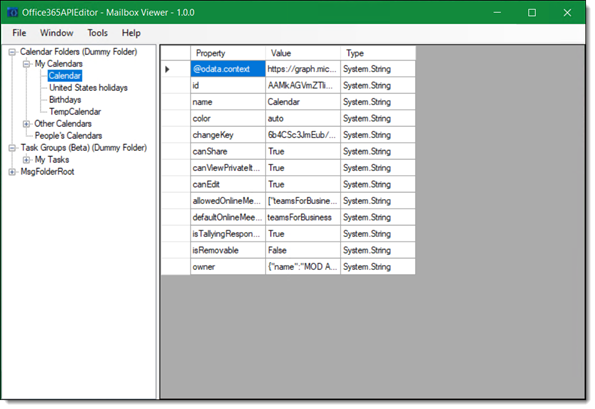 From the menu Window - New Message and New Event can you send emails and create new events.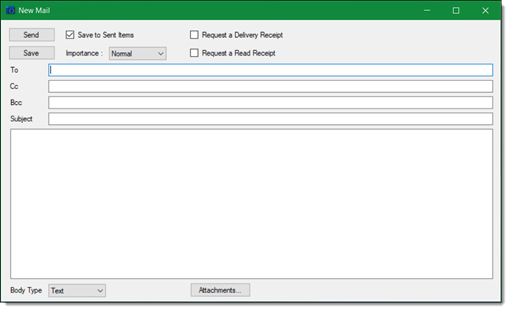 The Editor mode can be started from the menu Tools - New Editor. A new window opens. Click on File - New Access Token to open the window and arrange the authentication.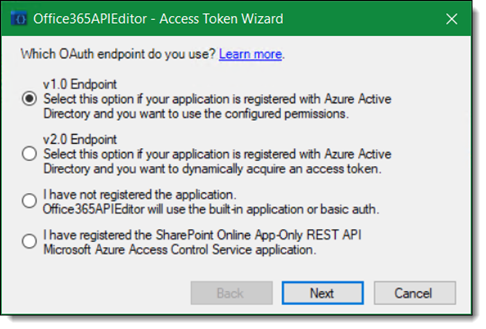 To ensure the authentication easily, use the third option (I have not registered the application), that uses the built-in registration. After using the Next button, select the Office365APIEditor built-in application option and the Next button again. The Scopes dialog opens, allowing the select the scope that will be used for the Graph request. The Azure sign-in window opens allowing us to define the account data and to accept the permissions selected.
The Example tab contains several query models that can be used. Select one of them and use the Run button.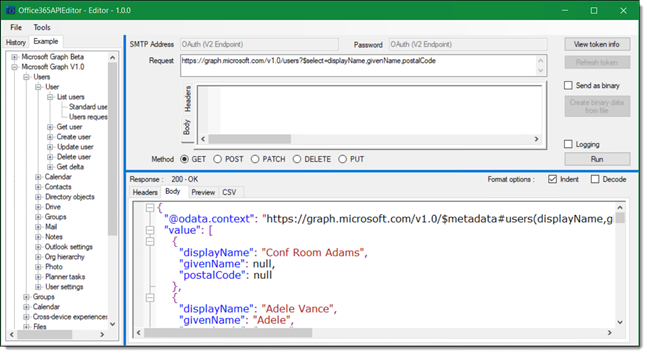 The View token info button allows us to see the token used for the query. Information about the response headers is also shown. You can compose your queries in the Request text box.